This loving husband wanted to book IRORI course to celebrate his wife's birthday. Normally, we only take reservation for IRORI course for 4 to 12 people, because the chef needs to look after the grill hearth all through the course however, on this day (the first day of Spring in Japan) somehow we didn't have any other reservation. So we prepared IRORI course for 2 people. 
I think they have special luck!
IRORI course is served at a cosy cottage which separated from the main restaurant.
Ayu (most popular fresh water fish)
Top grade Hida beef, wild boar (truly wild) and duck with Japanese leek
The meats are grilled at the charcoal hearth. The chef determines perfect degrees of cooking. 
After the meal, we took them to the bar counter for drinks.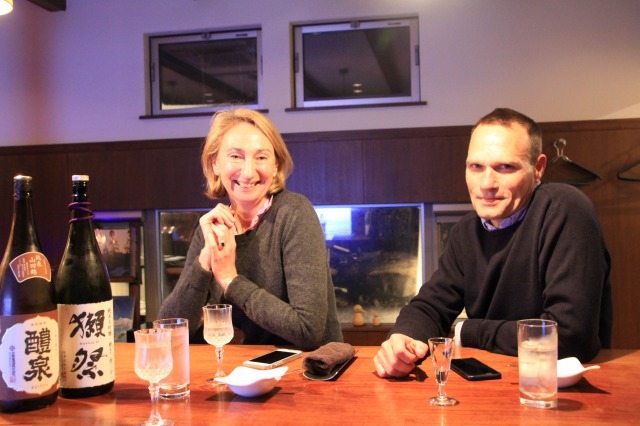 Then the chef turned into a DJ and put nostalgic music record.
We all enjoyed the music and chitchat. 
Thank you so much for choosing us for your special day. We really had great time having you at SAKANA.
by Kay