We went to the mountain looking for more eadible plants. it was very sunny, summerly-day, and we found lots of good ones.
Udo
Yomogi (Japanese wormwood)
Itadori
Momiji-kasa
It's not always easy to pick up wild plants as you may think.....
I needed to climb up steep side of the mountian fully covered by the soil. Well, it's worth it for our menu.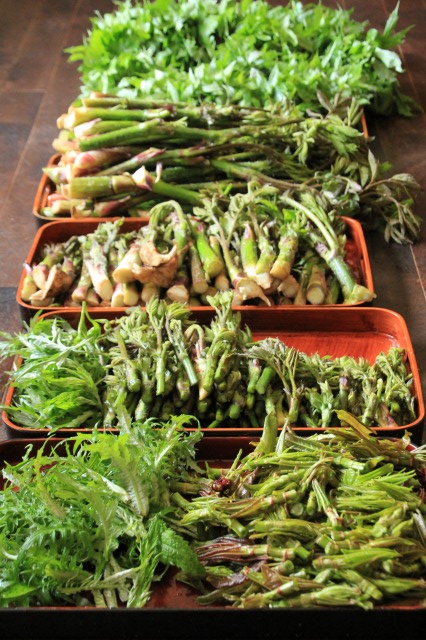 Customers enjoyed freshly prepared numbers of wild-veg dishes.
by Kay