Tara-no-me (Aralia elata)
Koshiabura(Acanthopanax sciadophylloides)
Kogomi(Ostrich fern shoot)
Spring shoots and buds are sprouting everywhere. We go out the fields and mountains to pick them for the menu.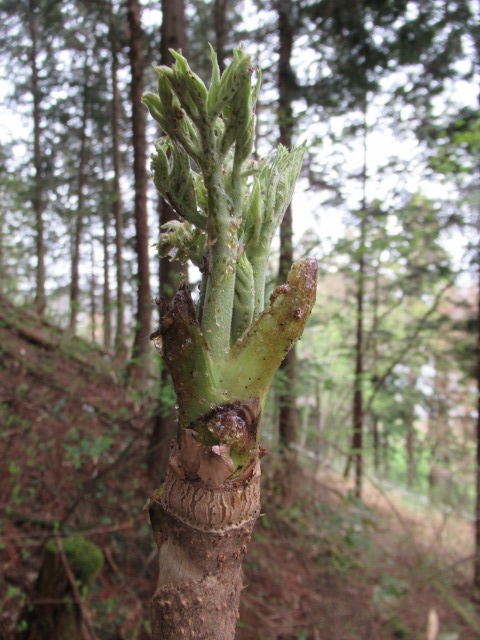 Wild garlic
Wild vegetables are very popular for Japanese guests and they come from everywhere in Japan to enjoy this season's limited local cuisine. 
However for some guests who come from overseas it may be challenging to have unfamilier tastes, so I personally recommend for those people, to have Hida-beef course rather 'eating local landscape'.
by Kay