This miniature palm trees look-like vegetable called Momiji-kasa (maple leaf  umbrella). People say it's queen of wild-veg.
Udo is very popluar and farmed ones are sold in the market, but wild ones have much stronger flavour. The texture is like asparagus.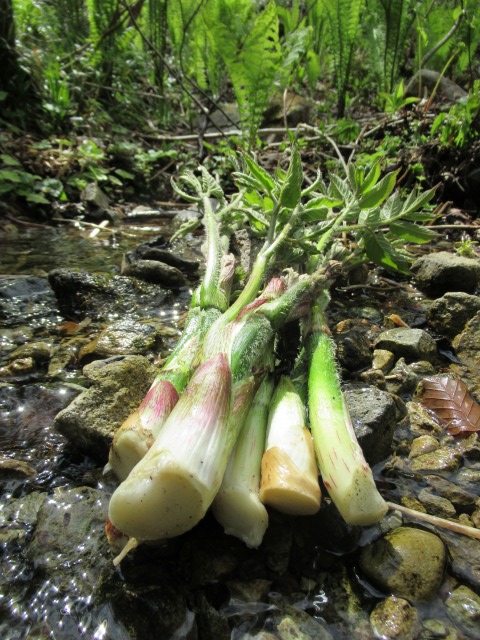 Tara-no-me is also popular but it's hard to find wild ones.
Only young tiptops are edible. It grows very spiky stick....
These wild vegs are turned into delicious dishes by the chefs' hand.
Wild-veg cuisine is limited for this season, so I hope all the wild-veg lovers to enjoy the real taste. The variaty of vegetables are subject to change everyday, becuase it's all depends on the nature.