Looking for  the last of the last wild vegetable, we went camping at Toyama Pref's Lake Amemine. Leaving Takayama at 4 in the morning.
The gate at the site opens at 6 am.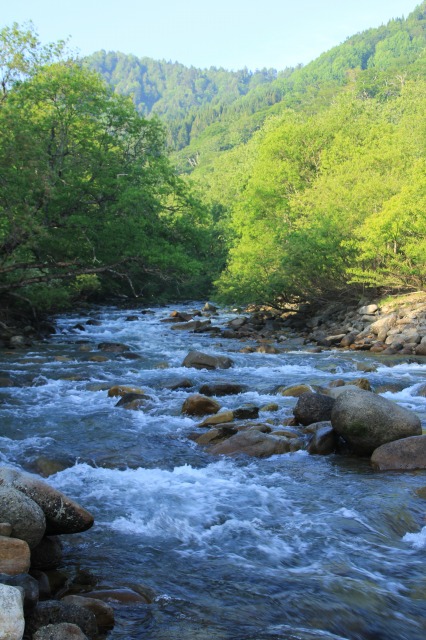 As soon as we reached at the lake side, the master started to fishing for Iwana, but unfortunately, he only got black bass.
to be continued.
by Kay