Simply grilled fish and meats over burning charcoal fire in front of you.. Irori course is getting more popular. 
This course require full attendance of the chef looking after the fire and grill. There will be no other guests but yours.
The small cottage for this private party course has different atmosphere from the main restaurant and looks good anytime of year.
In winter (2017)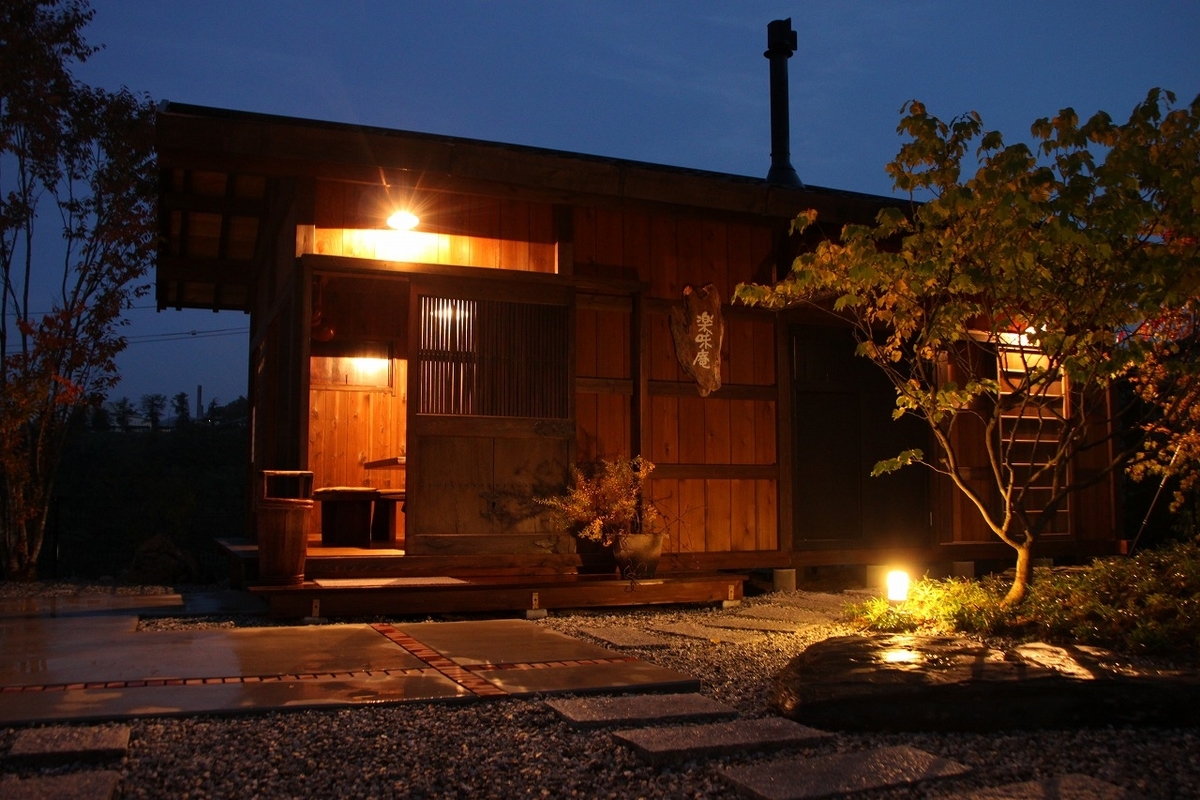 In spring evening
In summer
In Autum evening
After grilling of various ingredients on the fire,  a hot pot of soup will be served.
Spring and Summer version - fish soup with wild vegetables
Autumn and Winter version - chicken soup with mushrooms
Native wild boar hot pot is special menu for winter
This course requires at least 4 guests and up to 8 (adults) . If you are looking for a special event in Takayama, this would be a memorable one.
by Kay